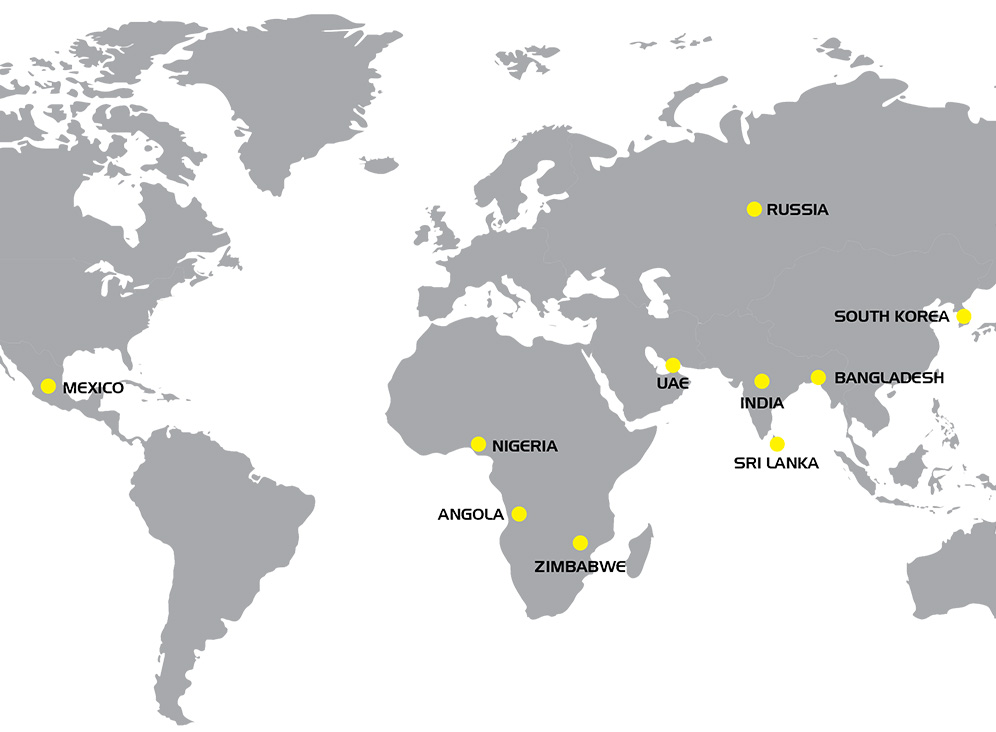 A constant and growing taste of success has strengthened us to build our quality web around the globe. With a tight grip on markets in India, we have earned applauds in every market we have touched. Backing up with years of experience and confidence of innovation, Empire Techno Engineers Pvt Ltd has now entered the international market. With a strong presence in Middle East, Sri Lanka and Africa, we are widening our horizons to soon have a worldwide presence.
CLIENT SATISFACTION POLICY
Consistent with Client Satisfaction Policy, we take special care to ensure that all possible support is provided to clients in the best and innovative manner, taking the client's business goals into consideration.
Our passion to serve has earned us the Big shots of the tyre industry as our clients along with our regular but equally important clients.
VALUE & QUALITY COMMITMENTS
Following the simple yet effective values, our pool of talents persistently works on improving our quality by finding innovative ways to enhance technologies and serve the globe with perfection. Walking steadily towards perfection, our values & quality commitments have made us perfectionist in the following:
Manufacturing new machineries and equipment
Reconditioning or upgrading old machinery
Supplying Peripheral Machinery, Spares & Ancillary parts to match existing imported equipment
Consulting on projects right from the initial designing of machine's layout plans to the final installation of machineries and their commissioning
Assisting with best in class After Sales Services for a lasting performance
To be brief, Empire Techno Engineers Pvt Ltd is the real power behind every wheel.